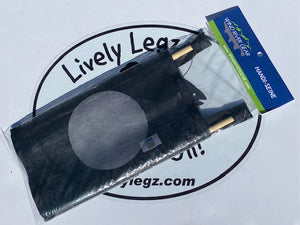 Wind River Handi-Seine
HANDI-SEINE
Ten inch high by sixteen inch wide net size is large enough to collect the
important insects. Dowel rod handles are twelve inches long by 3/8"
diameter and can be removed or carried in vest pocket with net. Weighs only
two ounces. Three inch white mesh bullseye for easy insect color
determination.